Helen Morton

BSc(Hons)Ost.Med.ND.DO.LRAD
Helen completed her degree in Osteopathic Medicine at The British College of Osteopathic Medicine in 1996. She was drawn to this style of Osteopathy which works to the needs of the individual and restoration of health.
Posture and Biomechanics

Throughout her career, Helen has pursued a strong interest in Posture and Biomechanics. She has also lectured in Applied Biomechanics. She combines this knowledge with a strong practical background from her work in Sports and Dance to bring about positive changes. Osteopaths believe that healthy muscles, fascias and joints bring about good physical function in their patients.

Sports and Dance Injuries
Helen has a keen interest in Sports and Dance injuries and combines her knowledge from previous experience in these fields. She enjoys working closely with exercise coaches, and she advises all patients on what they themselves can also do to help with recovery.
Private Practice
In London, Helen developed two private practices and worked as the osteopath at London Contemporary Dance School. She moved to Cornwall in 2008, aiming to continue her work in a similar way. She has also trained in The Perrin Technique
which is used in fatigue ME/CFS conditions.

NHS
Helen also sees NHS patients.
Olympic Legacy
Helen was part of the medical team at the London 2012 Olympics. As well as her general osteopathic practice she is keen to keep the flame burning and to continue supporting sport in Cornwall.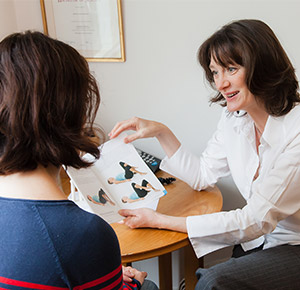 Professional Memberships
GOC
General Osteopathic Council

BOA
British Osteopathic Association
OSCA
Osteopathic Sports Care Association
LRAD
Licentiate of the Royal Academy of Dance
One Dance
Medical Practitioners Directory
The Perrin Clinic
Licensed Practitioner of the Perrin Technique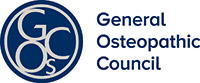 © Helen Morton Osteopathics, 2013. All rights reserved.